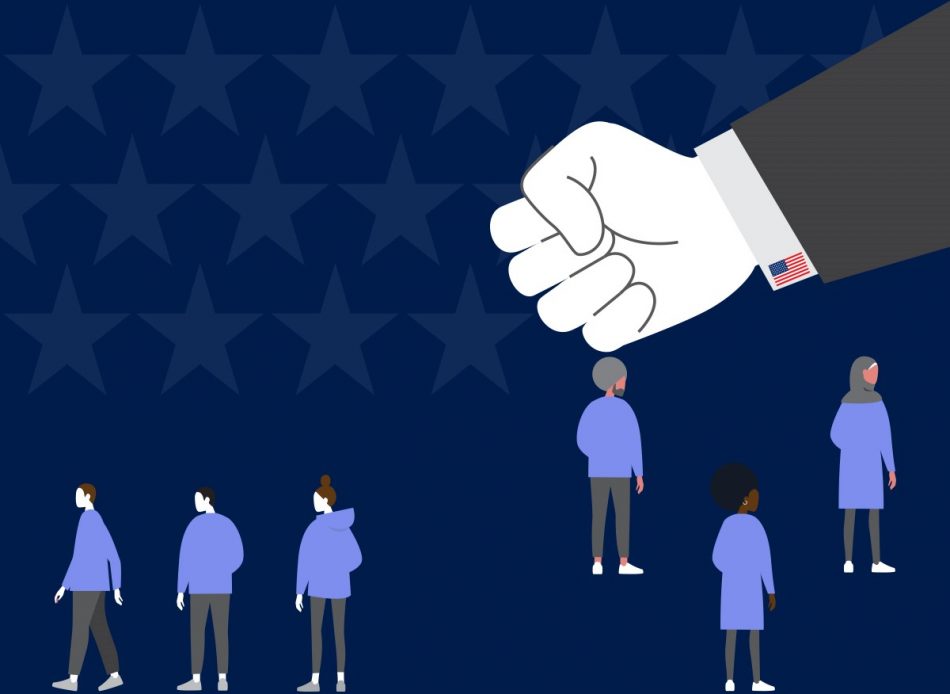 Prior to the COVID-19 pandemic, the number of international students enrolled at Canadian colleges and universities had steadily increased in recent years. At Canadian universities, international student enrolment more than tripled between 2008 and 2019, and over the past decade Canada has become one of the top four destinations in the world for students studying internationally, surpassed in this regard only by the United States, the United Kingdom, and China. Over half (53%) of international students at Canadian institutions come from Asia, with the largest proportions of students coming from China (28%) and India (25%). However, the rise of neo-racist nativism south of the border may continue to shift the dynamics of international student recruitment in the US, Canada, and other Western nations once the pandemic subsides.
The internationalization of higher education policy and practice is sometimes couched in terms of academic-humanist objectives, including the advancement of mutual understanding, cultural exchange, and diversity. At the same time, governments, higher education institutions, and private sector interests have promoted internationalization in terms of its impact on innovation, international trade, foreign investment, and improving economic performance. In the nations that receive the most students from other countries, interest in internationalization is also highly motivated by the need for institutions to generate revenue from beyond their domestic student "markets." This additional revenue makes up for declining or stagnant public funding and operating revenue shortfalls resulting from decreases in domestic enrolment.
In countries where dependence on international student fee revenue is high, post-COVID pandemic discourse about international students has not revealed much evidence of prioritizing the more academic-humanist aims of internationalization. Instead, from Australia to America, frenetic public hand-wringing over operating revenues lost due to COVID-related travel restrictions has dominated headlines. This has laid bare the profit-seeking objectives of Western higher education institutions, which have spent years aggressively seeking to attract international students to their campuses. Amid talk of economic recovery in Western nations, the commercial value of international students continues to be a matter of priority for institutions and governments at all levels.
While higher education institutions have been challenged to adapt to the COVID-19 pandemic by providing study alternatives for international students, such as distance and online learning, students themselves have been forced to contend with disruptions in their academic, employment, and immigration status. COVID-related racist rhetoric, such as President Donald Trump's use of the phrases "China virus" and "Kung Flu," have coincided with reports of rising Sinophobia and discrimination toward students from China and East Asian countries. Since the beginning of the current academic year, there have been reports of fewer international students studying in the United States. Unsurprisingly perhaps, there is some indication that Chinese student interest in studying at Western institutions may be waning in the face of the global pandemic and increased tensions between China and the US. This is concerning for institutions in light of the significant risk created by their financial reliance on international students—a risk that has been put into much sharper relief with the COVID-19 crisis. Barring significant changes in government funding trends, the resumption and growth of international student attendance at a great number of institutions in the West will be vital to post-pandemic recovery.
International students in the age of nativist neo-racism
As internationalization has become a key focus of institutions, higher education researchers have increasingly turned their attention to the social, cultural, and academic experiences of international students. This research has regularly shown that safety and security is of primary concern for students studying abroad. Frequently, studies of international student experiences have revealed discrimination, racism, and hostility. With isolation and homesickness challenging many students who choose to study abroad, such experiences are an obvious deterrent to those seeking a safe and secure environment in which to pursue higher learning. While discrimination based on race, religion, culture, or country of origin has been a long-standing problem in Western societies, in recent years neo-racism has become normalized with the growth of populist, nativist political rhetoric. This is particularly the case in Western countries where nativist, authoritarian political movements have become well established and, in some cases, elected to national governments, such as in the United States, Poland, and Hungary.
Rooted in white supremacy, neo-racism twins anti-immigrant, nativist sentiment with the tenants of age-old racism and xenophobia. While racist overtures in Western politics are not new, explicit, overt neo-racism has been mainstreamed with the rise of authoritarian populism in Western democracies. As Phippa Norris and Ronald Inglehart have detailed, the current wave of authoritarian populism has been triggered by generational value changes, facilitated by rising economic inequality and insecurity and coinciding with a decline in existential security. By encouraging xenophobic reactions toward immigrants and a rejection of those seen as having different religious or ethnic backgrounds, authoritarian leaders in Europe have steadily gained support since the 1980s. In 2016, the elevation of Donald Trump, an openly racist, sexist, and xenophobic candidate, to the US Presidency thrust authoritarian populism onto the North American political and cultural stage.
From the very beginning of his candidacy, Trump made his xenophobic attitude towards immigrants clear. In launching his campaign, he stated that, "When Mexico sends its people, they're not sending their best. They're not sending you. They're not sending you. They're sending people that have lots of problems, and they're bringing those problems with us. They're bringing drugs. They're bringing crime." With divisive rhetoric towards perceived outsiders being one of the hallmarks of the Trump presidency, it has not been surprising that international students have been one of the targets of nativist neo-racist policies. Other Republican Party politicians have followed Trump's example, with one nominee in the 2020 Senate elections accusing Chinese students studying in the US of stealing American intellectual property and suggesting that they be limited in their choice of field of study or banned from attending institutions in the US altogether. Policy proposals from the Trump administration have mirrored this xenophobic rhetoric and included a regulation, since nullified by the courts, that would have seen international students deported if their universities went entirely online due to the coronavirus pandemic. Another proposal would impose four-year visa limits on international students (half that for many African and Middle Eastern students) and place restrictions on students in a variety of areas, including academic program changes, academic progress, and retaking courses.
International student recruitment impacts?
As many commentators have pointed out, while former President Donald Trump lost his attempt at re-election in 2020, "Trumpism" and the neo-racist nativism at its core will outlive his time in office. It is unclear how American policies developed in this spirit will impact international student flows once the pandemic subsides. There has been little research systematically identifying the impact of the rhetoric of nativist populism on internationalization generally and international students' choice of study destination specifically. But, there will be some impact. Thus, the Biden administration is now tasked with creating a more welcoming environment for international students and scholars. Areas for consideration include overturning the Trump administration's immigration and travel restrictions, reforming off-campus employment eligibility, and taking measures to make American higher education more affordable for prospective international students. In the absence of such efforts, key competitor nations such as Australia, Canada, and the UK, which were already aggressively competing to be the host country of choice for students prior to the pandemic, will be aggressively seeking to challenge the U.S. as the most popular destination for international students globally.
Dale Kirby is an associate professor in the Faculty of Education at Memorial University of Newfoundland.