University administrations often seek to advance unpopular agendas by attempting to pit students and faculty against each other. Through campus alliances, we can develop stronger relationships that bolster our ability to advance our own priorities.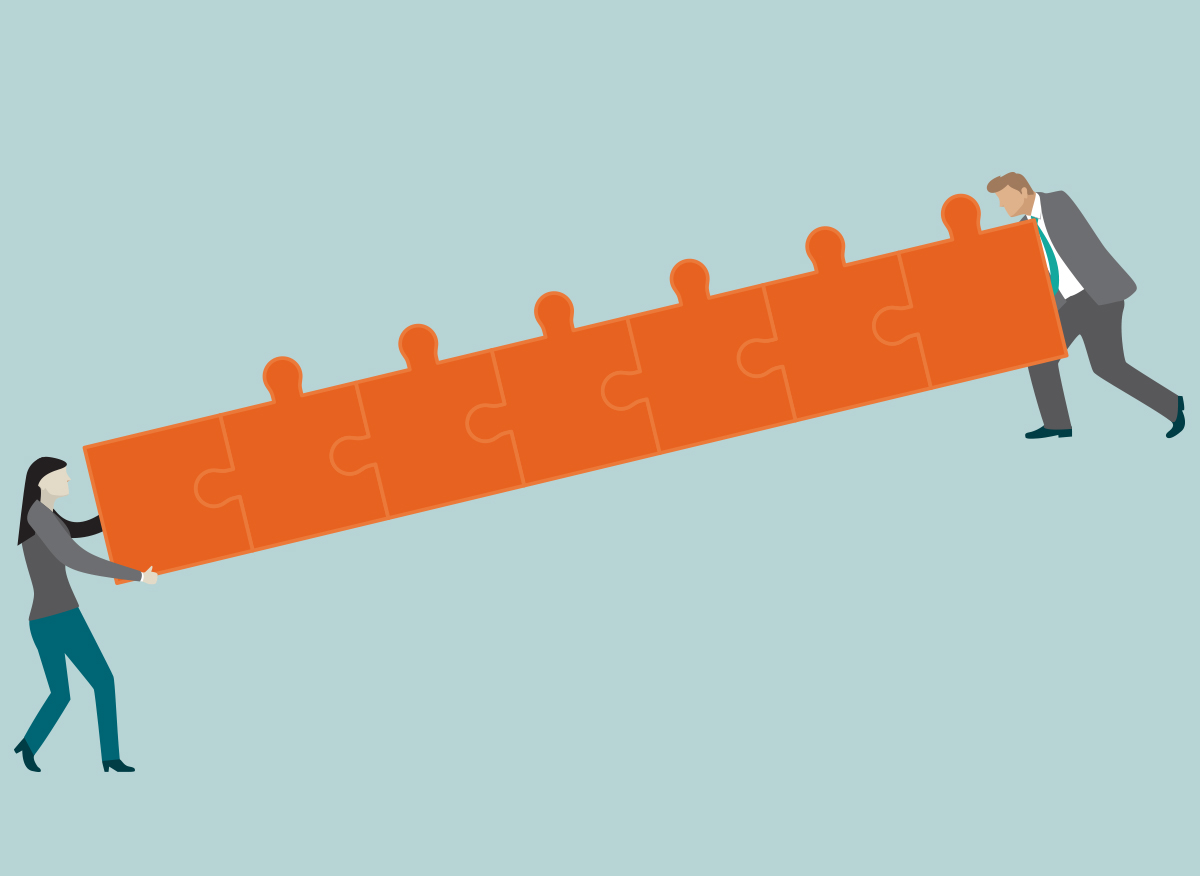 Awakening
The CUPE 3902 strike in March of 2015 at the University of Toronto was my first exposure to some of the underlying issues in postsecondary education. At the time, I was a volunteer at my students' union and recently elected as the Vice-President University Affairs and Academics. It was through my involvement in my students' union that I began learning the realities faced by faculty, contract workers, and teaching assistants (TAs) while unlearning the myths so often propagated to pit students against academic workers.
Many thoughts raced through my mind as I joined concerned students to camp outside the principal's office at the University of Toronto Mississauga to show our solidarity for the striking workers. The principal sat on the floor with us and began claiming that the situation was out of his hands. The students gathered were unimpressed with his attempts at shifting the blame, but it was easier for him to do that than actually deal with our concerns.
The four-week strike was an uncomfortable time to be a student on campus, as we maneuvered through picket lines to attend classes and continue our academic lives. Reflecting on it now, I never should have crossed the picket lines, but at the time I did not understand what such an action represented (a common struggle for undergraduate students). Tensions ran high as many students turned against their TAs, claiming that they were selfish, inconsiderate of student realities, and obligated to teach because students paid their salaries through tuition fees. It was hard to flip the narrative around to focus on the real issues at hand. Hearing some of these sentiments expressed during both last fall's strike by college faculty and this spring's strikes at York and Carleton makes me wince as I recall just how much similar misinformation was being circulated during those first years of my undergrad.
Looking back on the strike, I feel embarrassed that many of my classmates and colleagues who now work in precarious jobs expressed such vehement opposition to the actions taken by their TAs. At the time, we did not realize that their fight was our fight too.
Reality
Government cuts to postsecondary education funding have driven an overreliance on precarious, low-wage work, and skyrocketing tuition fees to balance institutional budgets. On campus, this results in contract faculty balancing multiple jobs at different institutions to make ends meet, and living with the uncertainty of whether or not they will have a job the following semester. Precarious, low-wage work means teaching assistants do not get paid for the additional time spent marking assignments or preparing content for students. It means that, despite students paying exorbitant tuition fees, the high-quality education promised by our institutions is being steadily eroded.
Students are no strangers to this reality. Many students juggle multiple part-time jobs, withdraw mortgage-sized loans only to pay them back with interest, and join a work force where precarious work is the norm. It's a bleak future after investing so much time and money into a postsecondary education.
The anti-worker narrative that loomed over campuses across the province in 2014 and 2015 began to shift as more students were subjected to the same working conditions as their professors, contract faculty, and staff.
I was at a loss for words when I stood outside Queen's Park with the thousands of college contract faculty unionized with the Ontario Public Sector Employees' Union (OPSEU) who were on strike. Over those five weeks in October 2017, the number of students I saw on the picket lines, at actions, and on Facebook defending workers' right to strike was heart-warming. Students took on the responsibility of explaining how, despite their absence at the bargaining table, workers were still fighting for students' rights to a high-quality education and fair working conditions. It was then that I realized just how much had changed in the previous three years and I attribute this shift to the ground-shaking work of cross-campus solidarity groups. These grassroots organizing groups acknowledge and organize around the fact that students' learning conditions are dependent on the working conditions of those teaching and working to keep postsecondary institutions running. This symbiotic relationship implies that harm done to one will inherently affect the other and vice versa—a victory for one is a victory for all.
These victories can only be achieved through unity and collective organizing, so the support of students and community members during campus strikes and labour disputes are integral. Students, staff, and faculty at York University have mastered this method of organizing and have set the standard for other groups across the province.
These victories can only be achieved through unity and collective organizing
The York Cross-Campus Alliance
York University has always been a hub for progressive organizing and often takes stances on issues that are considered trail-blazing in the sector. This has been achieved, in part, because community members are active in the university community's cross-campus alliance. The alliance consists of faculty; undergraduate and graduate students; labour unions that represent TAs and RAs; and labour unions that represent support staff like food workers, janitorial workers, and groundskeepers. The cross-campus alliance tackles various issues affecting the community, including supporting collective agreement negotiations and working on initiatives to unionize other workers. It is the success of this cross-campus alliance that has resulted in continuous worker support during strikes, a vast majority of students at York campus support their striking TAs, and consistent pressure on the York administration. This is an environment that was missing for us during the University of Toronto strike in 2015.
Moving forward together
As stakeholders in a system that is often threatened by political shifts, students and faculty face an uphill battle in this provincial election—a battle that will continue long after the election is decided. Over the past few years, we have seen great improvements in labour laws and access to postsecondary education. However, we must continue the fight to protect what we have gained and strive for the marks that were missed. We are all in desperate need of a government that prioritizes funding for public education, but more than ever we need a shift in public discourse around the value of empowering people through higher learning.
It is crucial for students and faculty associations to develop strong relationships that are rooted in our commonalities and that push us to show up publicly for each other. There are many problems plaguing our education system. This may seem intimidating, but it is an opportunity to collectively organize on a variety of issues, ranging from workers' rights to education quality to fighting discrimination to mental health resources on campus for students, faculty and staff—issues that will inspire our friends and colleagues and build an even strong sense of solidarity on campus.
Leaders in the labour and student movements have always been at the forefront of change; we must remember that together, we are stronger and united, we will never
be defeated. AM
Nour Alideeb is the Chairperson of the Canadian Federation of Students-Ontario.