Mobilizing in support of bargaining requires endurance, openness, and coalition building. What steps can faculty associations take to create connections among their members and between groups on and off campus?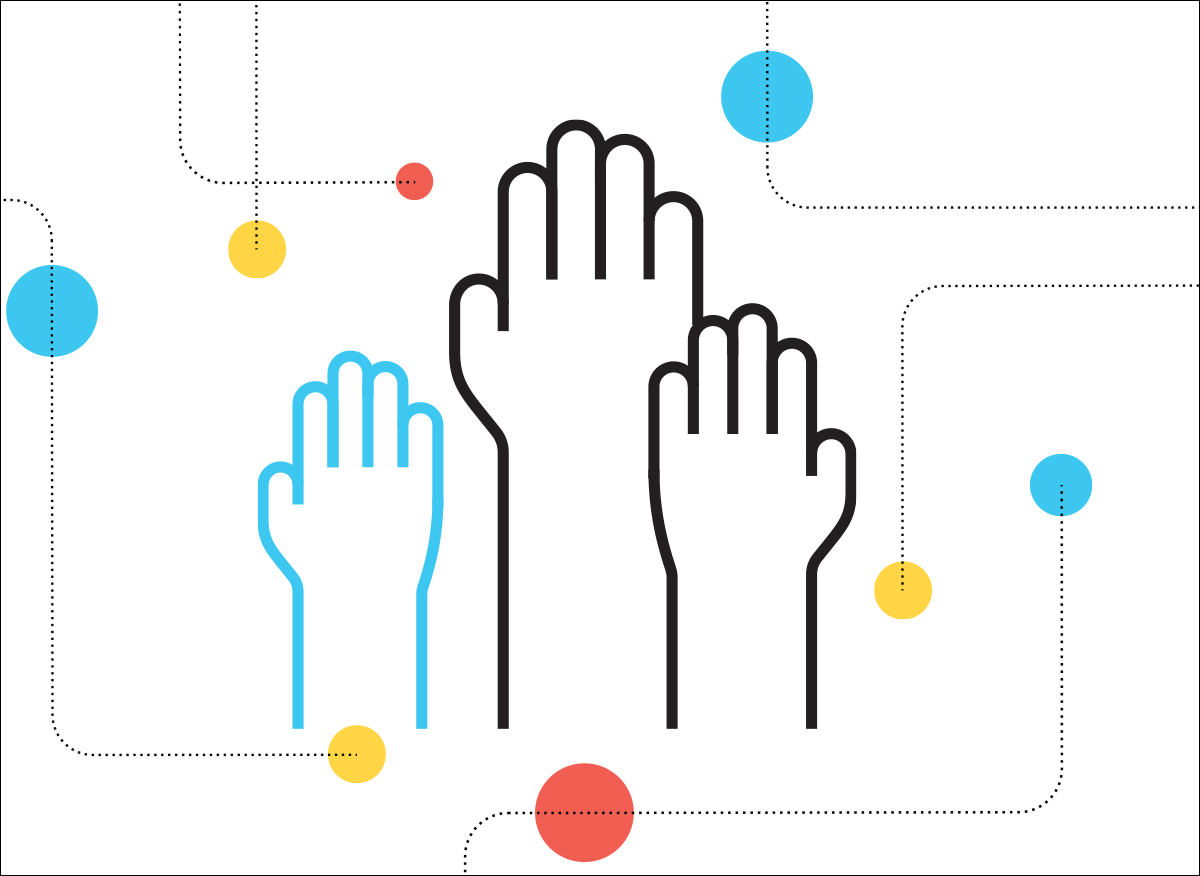 By the time the University of Western Ontario Faculty Association (UWOFA) held a successful strike vote in September 2022 and set a strike deadline in November, much of the groundwork had been laid for a successful outcome to collective bargaining. With the benefit of experience and some new skills, we were ready to scale up our mobilization efforts to support our bargaining team with a multi-faceted community of faculty, students, labour leaders, and other allies.
Experience
Experience had taught us in previous rounds that preparing well in advance is a key element of success in negotiation. UWOFA policy calls for a Strike Action Committee to be formed in May of a bargaining year, with two Co-Chairs and various subcommittees that we began to populate as we planned and started searching for a strike headquarters to rent off campus. Eventually, all these subcommittees involved a total of about 40 members who met with increasing frequency throughout the process. During our planning meetings and subcommittee work, we relied on our detailed Strike Manual. This document is the fruit of strike preparation groundwork laid in support of bargaining in 2010, 2014, and 2018: our union has learned that involving many members in this process builds the power needed to support the work of our negotiating team.
New skills
In addition to the lessons we brought from past experience, we also added new skills to our toolbox. Significantly, at the suggestion of OCUFA's Membership Engagement and Campaigns Coordinator Jordyn Perreault-Laird, about 18 of us from UWOFA (including two of our CUPE employees) took a six-week Organizing for Power training through the Rosa Luxemburg Foundation. There, we learned how effective one-to-one conversations with co-workers can help build networks that lead to union victories. UWOFA's Board, Negotiating Committee, and Collective Bargaining Committee also participated in Countdown to Strong training with OCUFA which helped bolster our outreach strategy.
Another aspect of our work in 2022 which differed from all previous rounds of bargaining was of course the re-learning curve we all face as we return to doing organizing activities in person, while conducting most of our Strike Action Committee planning online via Zoom.
Solidarity connections
Although our union is not affiliated with the Ontario Federation of Labour (OFL) or the Canadian Labour Congress (CLC), we have for some time maintained regular contact with the London and District Labour Council (LDLC). As UWOFA's official observer, I have attended LDLC monthly meeting for many years, becoming familiar with many local union delegates at these Council meetings, on their picket lines and at community events. As in previous years, UWOFA was part of the LDLC's Labour Day picnic in September 2022.
So when we announced that we were holding a strike vote in September, beginning conciliation, and then setting a November strike deadline, local LDLC affiliates were ready to respond in solidarity. Not only did they share our online support letter campaign with their members and on their social media channels, unions such at the Amalgamated Transit Union Local 741 made it clear that their bus-driving members would honour our picket lines, meaning that in the event of a strike, UWO students would have to walk from bus stops relocated on the periphery of campus.
OPSEU Local 110, the Fanshawe College Faculty Union, who had seen UWOFA members join their picket lines during two strikes in recent decades, provided experienced volunteers who helped train our picket captains. Training events were well publicized on UWOFA's social media, signaling our strike readiness to our membership, our Employer, our students, and the community, including other unions on campus.
Had we tried to "go it alone", the absence of visible support would have hampered our bargaining team's efforts at the table. Together, we could show the extent of our strength.
Having the support of other unions, both on and off campus, is of course crucial. Not only does it show our employer that UWOFA does not stand alone in our demands for a fair settlement, it signals to our members, our students, and the broader community that university faculty are part of the labour movement in London. We also had solidarity from faculty at other Ontario universities, who supported our email campaigns and amplified our messages online. Had we tried to "go it alone", the absence of visible support would have hampered our bargaining team's efforts at the table. Together, we could show the extent of our strength.
Visibility
The more we make our mobilization efforts visible, the more they effectively support our union's bargaining in the interests of our members. On our campus, visibility required taking every opportunity to show how our strike preparations were progressing. This rising mobilization took the form of a poster campaigns on members' office doors and departmental bulletin boards, while leafleting at campus bus-stops to invite students and others to participate in our email campaign, where members and others sent messages to key decision-makers within the Western administration urging them to negotiate a fair agreement which addressed our demands As the strike deadline drew nearer, students began joining in these leafleting and postering efforts. Off campus, we raised the visibility of our strike preparations with an opening of our Strike HQ that happened to fall on October 31. Members were invited to visit our HQ (with or without kids) to pick up treats and UWOFA swag as well as union posters. The occasion was promoted with Hallowe'en themed social media posts with messages relating to bargaining priorities.
One of our Strike Services subcommittees focuses on Socials and Morale, which is mandated by UWOFA's Strike Manual to organize social events in the event of a strike, as well as music for picket lines. The chair of this subcommittee chair is one of the leaders of a community samba rhythm marching band (the Action Beats Collective, loosely based on the international Rhythms of Resistance network) which we had seen at Earth Day and May Day earlier in 2022. Initially, a few members planned to boost morale by drumming at picket lines, but that plan quickly morphed into a drumming picket of its own as they attracted more members interested in drumming for our union and for other community causes. This UWOFA Beats Collective appeared at our strike HQ rallies and social events leading up to our strike deadline. They also participated in community solidarity pickets in support of protests by education workers in the Canadian Union of Public Employees (CUPE)'s Ontario School Boards Council of Unions (OSBCU) that sprouted across Ontario in late October and early November 2022. Even when small in numbers, the presence of drummers flying UWOFA flags lifted the spirits of everyone who heard them, while showing the community that unionized Western faculty loudly and visibly supports our friends and allies in other education workers' unions.
Looking forward
While in the end our negotiating team came to a tentative agreement before our strike deadline, our union's readiness to strike was undoubtedly a key factor supporting this achievement. Some of the lessons that we take away from this round of bargaining simply reinforce our prior experiences: it is important to start early and engage many members in strike preparations. Our 2022 negotiations also taught us the importance of making connections with faculty association members on our campus, other unions, student groups, and the broader community, while boosting the visibility of our strike preparations.
Some of the lessons that we take away from this round of bargaining simply reinforce our prior experiences: it is important to start early and engage many members in strike preparations.
The old adage that "negotiations never really end" seems particularly true this year, as the ratification of our tentative agreement was followed closely by the Ontario Court decision striking down Bill 124. Our Collective Agreement includes a "reopener" clause which we hope will bring our Employer back to the bargaining table with a mandate to renegotiate fair compensable freely, without the constraints of a law found unconstitutional by the Ontario Superior Court of Justice. Meanwhile, UWOFA's Librarians & Archivists bargaining unit is preparing to bargain a new Collective Agreement in the summer of 2023, and our LDLC allies are organizing around the OFL's "Enough is Enough" campaign. For all these efforts, visible—and invisible—community engagement will of course remain crucial, and the UWOFA Beats Collective continues to recruit new members and rehearse new rhythms.
David Heap is UWOFA's Mobilization Chair, a Trustee of the CAUT Defense Fund, and an Associate Professor of French Studies and Linguistics at Western University. He is grateful to his UWOFA colleagues Laura Cayen and Christy Sich for their work as 2022 Strike Action Committee Co-Chairs.