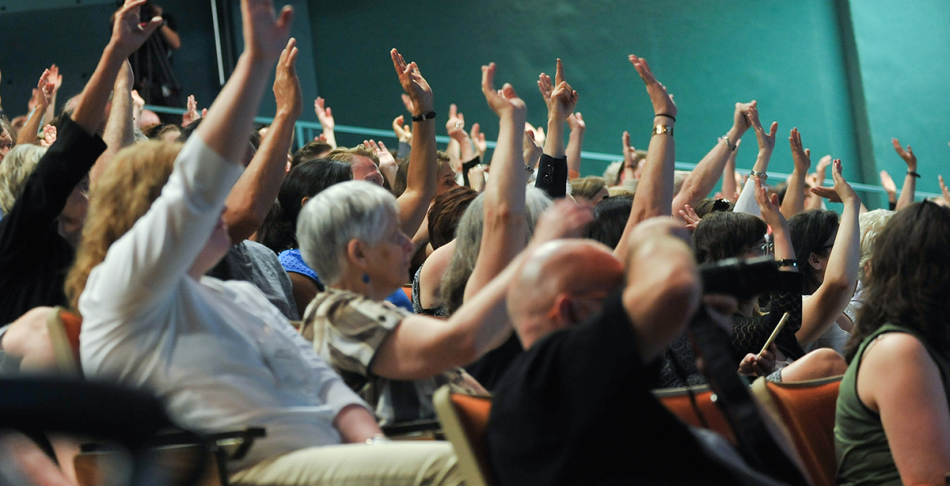 In a few short weeks, scholars from nearly 40 different academic disciplines will gather virtually for the 91st annual Congress of the Humanities and Social Sciences, this year, centred on the theme of Transitions.
For us at the Federation, Congress is the culmination of months (sometimes years!) of meetings, virtual platform design consultations, accessibility tests, event planning, and communications strategizing—all in the hope that we will create a setting that allows connections to form and crucial research to shine and reach new audiences.
The result of these efforts? More than 1,500 scheduled sessions and 3,000 abstracts, and over 100 hours of programming that will be open to all Congress participants. A virtual Expo hall, with opportunities to network with some of Canada's most prominent academic publishing companies. A line-up of inspiring Big Thinking lectures to both educate and challenge us, and a series of Career Corner workshops to help our community advance professionally to new heights.
The opportunity to connect with one's peers at Congress is certainly a highlight of any academic conference – but the chance to step outside of one's own area of expertise sets Congress apart.
Because where else could a student of philosophy dive into the world of Canadian cinema? Or a history scholar step into a session on micro-aggressions in higher education? Or an expert on international development learn from scholars of open access and education technology? Congress is a place to connect—not just people, but disciplines and ideas.
Those connections are crucial, because we already know that our community of humanities and social sciences scholars has a critical role to play in understanding and addressing our world's most complex challenges. And as registrations continue to roll in, we at the Federation love to see where attendees will join from. Among the thousands of registrations to date, Congress is welcoming participants from across not only Canada, but the United States and Mexico, Europe, South America, Africa, Asia, and Australia!
The last two years have raised unprecedented challenges for us all, as we grapple with the COVID-19 pandemic's ongoing waves and disruptions. For many of us, the pandemic marked the beginning or end of a defining chapter—whether personally, professionally, or communally. With the end of any chapter comes both grief, and a time for transition: the changing from one state or condition to another, a movement away from the status quo to create something new.
And who better to imagine our path forward than an interdisciplinary, international group of people who actively seek to better understand the world we live in?
If you haven't yet, don't forget to register for a conference or purchase your community pass! We can't wait to see you at Congress.
This post is part of a promotional agreement between the Federation for the Humanities and Social Sciences and Academic Matters.