Facing a global health pandemic and an uncooperative administration, the King's University College Faculty Association decided it was time to unionize. Now they're stronger than ever.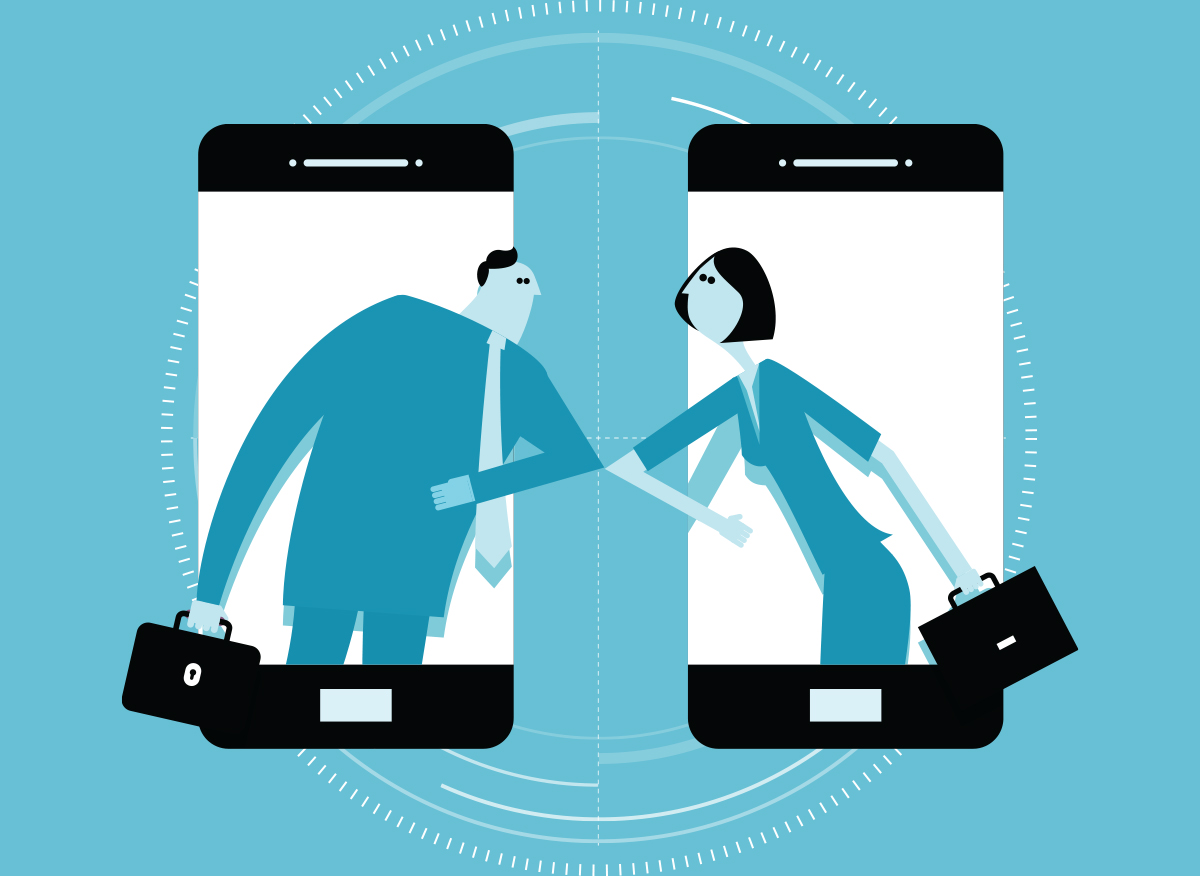 "Courage to start; strength to endure; resolve to finish." I'm not really sure who said this, but it is a mantra for distance runners. Certainly, this expression inspires my marathon training, but I never realized how true it is for other aspects of life until I helped lead the King's University College Faculty Association's union certification drive during the COVID-19 pandemic.
We did not intend to lead a certification drive when we met the employer's negotiating team at the end of February, much less during a pandemic. Of course, the idea of certification has been bandied about for some years, with a mainly lukewarm response from our faculty members. I have often heard that certification drives hinge on a crisis, and, while we've had our share of concerning moments at King's, I don't think that we have encountered anything near a crisis in recent years.
Our negotiations began rather normally. We had a slate of both monetary and non-monetary goals to achieve for our members. Our non-monetary issues were focused on human rights, including a salary anomaly study to address wage gaps for female and racialized faculty, caregiving leave, and an equity provision for international summer teaching.
Because we were not a certified union recognized under the Ontario Labour Relations Act, our existing negotiation processes was quite one-sided. We would have to provide our proposals weeks in advance of the first meeting with comprehensive justifications for our changes and additions. Once our submission has been made, we would then wait for the employer's proposal, which would typically be issued only a few days before our meeting.
This year, we were presented with easily the most severe document we have received from the employer, which included many punitive proposals that ran counter to our Catholic social justice institution's mission. That was, perhaps, the first hint that this round would be challenging. Then the pandemic hit, and we entered an entirely new bargaining environment.
While Zoom proved to be a frustrating tool for bargaining, it became an important ally in reaching out to our membership. Our virtual faculty association meetings were very well attended as it quickly became clear that the lack of in-person engagement meant that our colleagues craved interaction, even online. As our senior administration warned of the pandemic's dire financial and enrolment consequences, and as collegial governance suffered, faculty members were reaching out to our association executive.
While Zoom proved to be a frustrating medium for bargaining, it became an important tool for reaching out to our membership.
While there was a lot of anxiety and our members were asking probing questions about the administration's actions, they were also looking for ways to get involved. Members were volunteering to help counter the administration's pandemic panic narrative and overreach by organizing important pushback within our institutional structures, including the Educational Policy Committee, Faculty Council, and College Council.
At the same time, negotiations were devolving as the employer's negotiating team refused to engage in meaningful negotiations, standing firm on their punitive and unacceptable proposals. Bargaining bulletins and updates in our virtual faculty association meetings kept our members informed of the situation. Gradually, the membership came to realize what we on the negotiations team and our association executive already realized: to move forward and improve our negotiating position, we needed to certify as a union.
To move forward and improve our negotiating position, we needed to certify as a union.
With assistance from the Canadian Association of University Teachers and the Ontario Confederation of University Faculty Associations, we engaged in the kind of organizing one might recognize in a typical union drive: mapping the membership, phone trees, email communication, a document with frequently asked questions about certification, and, most importantly, membership meetings that were often attended by 85–90 per cent of the membership.
Our members were very engaged in these meetings and concerned about what was happening at the bargaining table and more broadly around King's University College's pandemic planning. A small group of members worked as our engagement team and managed to speak with nearly 94 per cent of the faculty association's membership, which includes all full-time and limited term faculty members at King's (contract academic staff at King's are organized under CUPE).
By early June, with the membership mapped, contacted, and informed, the decision was made to submit our application for certification to the Ontario Labour Board. We used Adobe's Sign software to create union cards that members could sign and achieved well beyond the 40 per cent requirement. There were a few hiccups, of course, as one might expect from technology, and from a university administration who tried to contest the application.
The electronic vote took place over four days in June. Under normal circumstances, an in-person vote would be held for a much shorter period, during which it would be possible to track which members voted. However, the pandemic meant that was not possible. Instead, our engagement team worked hard at getting out the vote, finding other ways of tracking who voted, and providing periodic updates throughout the voting period. We knew we would win the vote but remained cautiously optimistic about how strong support would be. With a 95 per cent voter turnout and an 89 per cent "Yes" vote, we were ecstatic with the final results.
When we announced the outcome to our members in a series of post-certification updates, the response was gratifying. More than a few faculty members reached out to say that they had never felt more connected to their colleagues and to the faculty association as they had during the certification process.
"Courage to start; strength to endure; resolve to finish." In many ways, our journey to certification embodied this expression. It took a lot of courage to start (as all drives do); we needed the strength to endure the unusual circumstances brought on by the pandemic; and once we started, we were resolved to finish.
This is a marathon that has no end, but one that, if we work together, will lead us to success.
The successful certification vote may have been the end of one marathon, but it was also the beginning of another. It marked the end of the old way of doing things, also known as the "King's Way," and the start of a new approach that we hope will foster important long-term change at our institution. While COVID-19 proved to be the push we needed to certify, the pandemic also revealed an important lesson: The work we did to build trust and engagement among our members during the certification drive is work we need to continue if we want to be effective in the future. This is a marathon that has no end, but one that, if we work together, will lead us to success.
Stephanie Bangarth is Chair and Chief Negotiator for the King's University College Faculty Association and an Associate Professor of History at King's University College.