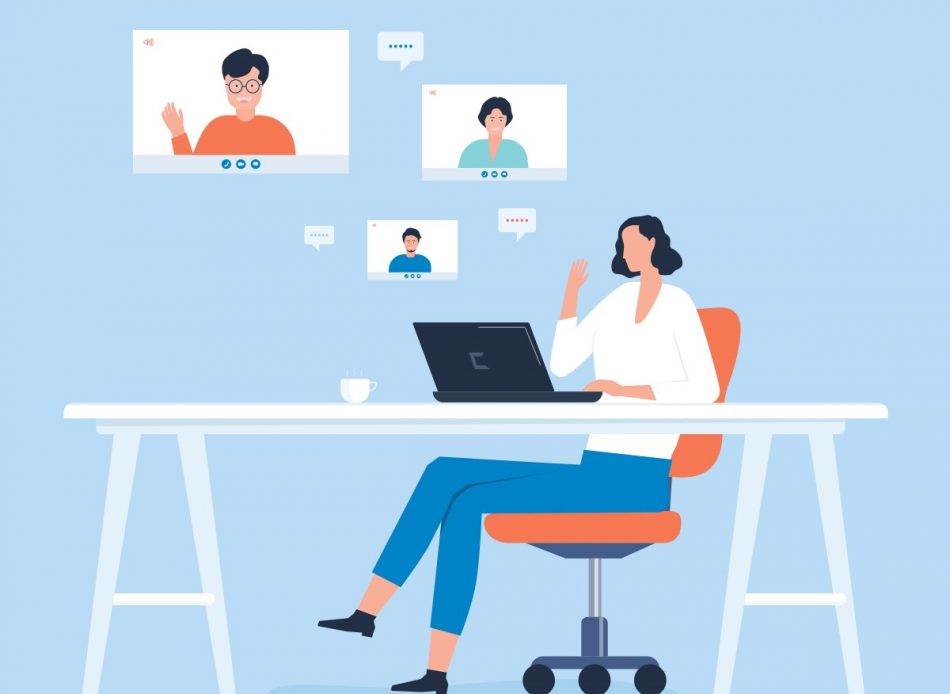 Now that I am sufficiently removed from the dire doomsday feelings of March 2020, when COVID-19 first took hold and I was in the grip of pandemic panic and paralysis, I feel called to reflect on recent scholarly strain. Today, as I review my scholarly trajectory and look back on the past year—when lack of access to academic libraries and archives altered my usual course of research—I see that, in confronting these challenges and restrictions, I intuitively drew on past knowledge and fostered new scholarly alliances.
A bittersweet grant approval
Initially, when universities across the globe were shuttered due to the pandemic, efforts to adapt were centred on teaching. In the abrupt move to emergency remote teaching, we learned how to revise our course content for online platforms and how to use Zoom to hold classes. The transition to online teaching required tremendous effort and was especially stressful for faculty and students. The impact on research has been just as significant.
It was less than a month into the pandemic, in April 2020, when I was informed by the Social Studies and Humanities Research Council that a previously submitted grant application had been successful. After a brief moment of rejoice, I realized that the pandemic would have a significant impact on my research. The project for which I had been awarded funding—a study of publisher Anna Porter, the first woman in Canada to establish an English-language publishing company devoted to non-fiction trade books and a key cultural and business figure—would require access to archives closed because of the pandemic.
In effect, my project was halted before I could even begin the research and I struggled with that reality. I acknowledged the danger of COVID-19, the restrictions needed to curb its spread, and my relative privilege as a senior tenured professor preoccupied with archival closures, but I was still frustrated by the interruption of my scholarly progress.
As global restrictions continued to impact everyday life, I felt unmoored. Gradually, I came to accept that archives would remain closed for the foreseeable future. I had no choice but to set aside my work on Porter, heartened by the official notice that SSHRC had offered to provide extensions to grant holders.
I could not, however, put aside all scholarly work. For a time, I was stalled. How was I to move forward and regain the scholarly focus I knew would help sustain me during the pandemic? The answer came from the editors of Perspectives in spring 2020, the magazine of the Association for Jewish Studies, who were calling for submissions on the subject of "unfinished" projects.
Adapting to pandemic reality
Unknowingly, in offering to contribute an essay on the experience of having to leave my classroom at Ryerson University and complete the term online, I was charting the parameters for further writing projects that could be conducted during lockdown. First, the concision required of a 1,000 word essay demanded focus. Second, the opportunity to consider my recent experience of remote teaching encouraged reflection. Finally, probing the effects of online teaching and learning gave rise to discovery. For example: That my students had become more actively engaged in the weeks of remote learning was a realization that likely would not have come if I hadn't written the essay. I came to appreciate that focus, reflection, and discovery could drive future projects I might pursue in the time of COVID.
I soon sought out other opportunities to write short pieces that were similarly focused, directed at a broad audience, and relied on my existing knowledge. First, I turned my scholarly interest in the poetry and prose of Canada's first generation of Jewish women writers into a piece for the Conversation. Then, to help promote my 2020 anthology,The New Spice Box: Contemporary Jewish Writing, I wrote a post for the University of Toronto Press Blog. To revise and expand an encyclopedia entry on Canadian novelist Adele Wiseman, I drew extensively on my earlier scholarship on Wiseman's literary career. I also completed reviews of two recently released books in the field of Canadian publishing history. These ventures did more than redirect my attention away from the all-consuming pandemic; they also showed me a way forward. I saw the challenge and pleasure in short-term writing projects that made use of the past research and primary materials I had on hand.
Picking up old projects
As I reflected on these scholarly projects, I also returned to previous research. In spring 2019, I visited Queen's University to explore the archive of the Montreal-based publishing company Harvest House (1959-1995). That research trip was intended to gauge the feasibility of writing a scholarly study of the company, but, having found the archive less robust than anticipated, I chose not to proceed with the project. However,  when I reviewed my Harvest House research in late summer 2020, I did so with a narrowed focus. Thus, I decided to transcribe and edit a 1976 public address by Harvest House publisher Maynard Gertler on the subject of "French-English Translation in Canada." When Gertler founded his firm in 1959, his aim was to issue the first English-language translations of the works of Québécois writers in inexpensive, accessible editions. His speech offers incisive analysis of contemporary Canadian publishing and the obstacles facing a domestic publisher committed to issuing French works in English. By publishing a written transcription of Gertler's talk with an introduction that provided context for its importance, I made available a historical document of enduring value.
My Harvest House files also yielded a proposal for a conference paper on Gertler's association with Gwendolyn Moore, who was the first to translate the work of novelists Anne Hébert and Yves Thériault from French to English. This paper will form part of a virtual panel on literary translators as intermediaries at the annual conference of the Society for the History of Authorship, Reading and Publishing in July 2021.
Similarly, I had undertaken much of the research for a book chapter on the earliest literary agents in Canada prior to lockdown. However, I was lacking information about Lucinda Vardey, a former Toronto-based agent now residing in Italy. When an internet search uncovered Vardey's contact information, I emailed her asking if she might agree to be interviewed. In response, she offered to answer questions about her experience as a pioneering literary agent in Canada from 1977 to 1996. Vardey's willingness to communicate digitally allowed me to complete the chapter with the surety that my research was as accurate as possible. Moreover, Vardey gave me permission to cite her own comments, a benefit born of our email exchange that enriched and strengthened the chapter.
Joint projects from a distance
Most gratifying during the COVID-19 pandemic have been joint projects that spurred discovery and cultivated connection. Two such projects, conceived just prior to the global shutdown, were special journal issues that I guest edited. The first, a special issue of Canadian Jewish Studies devoted to Canadian Holocaust literature, I co-edited with Goldie Morgentaler, a colleague at the University of Lethbridge. Although we had circulated the call for submissions prior to March 2020, the rest of the project unfolded during the pandemic. The second, a special issue of the journal Authorship on the cultural performance of authorship in Canada, took form once I disseminated the call for submissions in June 2020.
For both special issues—and over the course of the year—I was in constant digital communication with contributors, reviewers, designers, and the other editors. I received and reviewed multiple submissions; managed the peer review process; edited and assembled the revised articles; wrote an introduction; gathered abstracts, key words, and biographical notes; and made suggestions for cover images.
These projects proved to be more than opportunities to advance knowledge in the respective fields of Canadian Holocaust literature and Canadian authorship; they also facilitated scholarly collaboration across international borders at a time when physical meetings and overseas travel were prohibited. I had done similar work in the past, but it was in guest editing two special journal issues during the pandemic that I came to place particular value on the fulfilling and fruitful nature of scholarly cooperation.
Fresh digital initiatives
The drive to connect further with scholars and writers led to fresh initiatives, all of which were digital and resulted from restrictions on in-person gatherings. I doubt any of us could have foreseen the expanded digital universe that would emerge during the pandemic. In this new virtual world, I have given talks and presentations; attended book launches and poetry readings; and participated in public lectures and academic conferences based in countries as far away as Israel—all from the comfort of my home office.
In November 2020, I contracted a web designer to help me create a personal website, a project I had long deferred. Now at home, I could finally devote the time required to assemble materials for each web page. The website (not yet live) emerged at last as a project of reflection, a mood I have come to embrace during the pandemic.
I also moved my writing group online. We had been meeting in person every three weeks to share our scholarly and creative work and I was loath to give up our stimulating sessions. We now assemble virtually over Zoom, which is less than ideal but superior to even temporarily relinquishing contact. In continuing to come together to discuss one another's work, we are affirming a writerly bond that traverses physical and virtual realms. I am grateful for these opportunities to meet, for I can well imagine the isolation of life during the pandemic without being able to communicate with my friends and colleagues virtually. What the pandemic has confirmed for me is that scholars are, like anyone else, humans in need of peer connection.
A continuation of the scholarly journey
At the outset of the pandemic, when I could muster little focus, I worried that lockdowns, closed campuses, and isolation would bring me to a scholarly standstill. This has not been the case. It is true that I have had to set aside my long-term study of Anna Porter. Instead, I have tackled a series of interim projects that have been stimulating and rewarding. Moreover, the collective work carried out over the past year has brought me into contact with the wider scholarly community, which I regard now more highly than ever. The COVID-19 pandemic has changed so much for every one of us. For me, it has expanded my scholarly repertoire and deepened my understanding that scholarly engagement references individuals as much as projects. I look forward to returning to libraries and archives once they reopen. But, when I do, it will be with a heightened appreciation for the colleagues who sit alongside me in the shared silence of reading rooms, where together we will resume our respective scholarly journeys.
Ruth Panofsky is a professor of English at Ryerson University.