COVID-19 grounded many international experience trips for undergraduate students and faculty researchers and offered a chance to see the field in a new way. What innovations can instructors and institutions take from the upheaval of the last three years?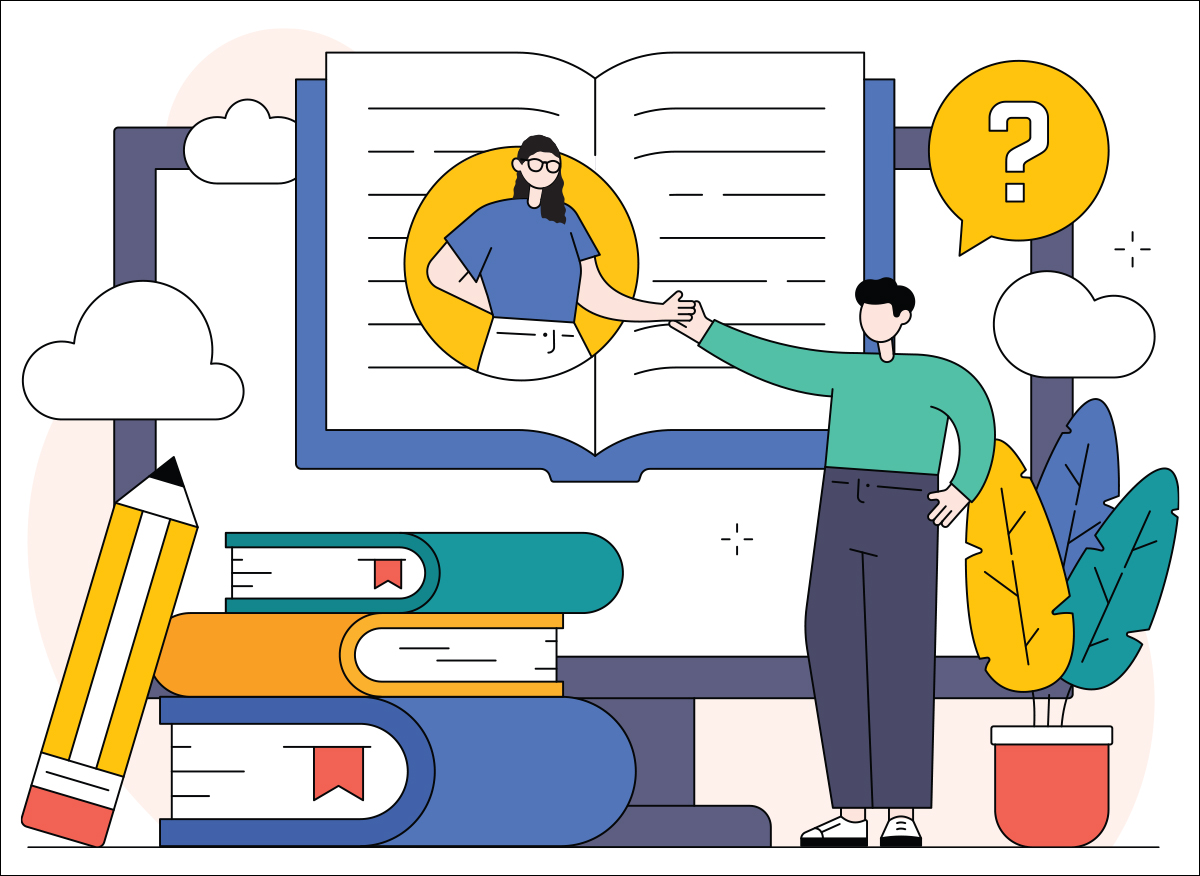 Marylynn Steckley was no stranger to online learning when the COVID-19 pandemic forced university faculty to transition to virtual learning in March 2020. Steckley had already been teaching an international experiential learning course in Carleton Uni­­versity's Global and International Studies Program for three years before COVID-19 forced faculty across Canada to create virtual courses on short notice. She took that knowledge and applied it to a fully remote Global Social Relations course on crafts, including all-day class meetings and live craft instruction with practitioners around the world. Her innovative approach earned her an OCUFA Teaching Award in 2022. Steckley spoke to Academic Matters about the lessons of these experiences, how digital and in-person learning can be reimagined in the future, and new avenues for international engagement and research.
Academic Matters: What was it like to transition your experiential learning courses online during COVID?
Marylynn Steckley: I offered Carleton's first on-campus international experiential learning course in 2017, a couple of years before COVID-19, with no indication that we would ever be going fully virtual. I developed a course for students to do e-internships with Cuso International, a development organization that matches volunteers with organizations and community partners around the world. Students at Carleton have to complete an international experience as part of their Global and International Studies degree, and this class was the way we could fulfill the University's requirement with an on-campus option. We had an in-person component where we brainstormed, crafted our own class manifesto, did workshops on writing for NGOs, effective punchy communication, and I helped them with their research in class. We connected virtually on Skype with Cuso and our partner organizations. I was fortunate that when COVID-19 hit, I had already done this international experiential learning course, and some other online teaching, so the pivot was not as big for me.
AM: How did you apply your knowledge from the e-volunteering course to a fully remote course?
Steckley: I started teaching a class called "Craft: A Global Social Relations" in the fall of 2020, and that shift to a fully remote course during COVID sparked a new awareness in me about the importance of student mental health and teaching the whole student. Everyone's mental health crashed during COVID, and my perception was that a lot of faculty members struggled to gauge what the workload for students would look like when fully online. Students shared with me that spending 40 to 60 hours a week staring at a screen impacted their retention, their feeling of motivation, and their mental health.
This course was my first iteration of trying to figure out how I could teach the whole student and not just get material into their brain. I read Glenn Adamson's book Craft: An American History, and it sparked the idea that I would be able to look at craft as a global "social relation," investigating how "craft"—pottery, painting, design—can be unpacked to reveal hidden human connections, histories of exploitation, and meaning. I had this idea that we could connect with makers and artists all over the world, without needing to be physically together, because that was also happening in unique and different ways online. In this class, we started the day with what I called "global mental health embodiment activities," borrowed from different mental health practices around the world. We did video Tai Chi, for example, together one morning. We did a Finnish "sisu" cold shower, where we all ran to our showers and had a cold shower for as long as we could handle it. Then we had a more traditional conversation about the class readings, and then a workshop. The part I'm really proud of was the connections we made between readings that explored the class, race, gender, and environmental relations that are embedded in a specific craft and then an experiential learning workshop with a leader from a different place around the world who led us in that same craft practice. For example, we learned Brazilian capoeira (a martial art combining dance, acrobatics, music, and spirituality) and learned about the legacy of slavery and how it's linked to the dance form. We did Chinese paper-cutting, and learned about the connections between paper-cutting, class, and nationalism, and, we even made sushi, and learned about the environmental implications of sushi going global.
In the afternoon, we had reflection time where we would connect, again, with a global activity. We did a footbath one day, and another day we did a community walk where everybody went out into their community and picked up garbage while we talked to a partner. I saw that we could really make it work, doing very active, participatory things while learning online.
AM: How has your approach to community-based research changed as you learn more about virtual learning and engagement?
Steckley: My research is community-based, and I try hard to engage students in my research, internationally and in Canada. I'm currently working on a project related to food justice and food sovereignty in Haiti, and I was able to help send one of my undergraduate students—who is writing their Honours research paper on a similar subject—to Haiti last year to conduct field research with a women-led nutrition and education center. Community-engaged work is such a gift for faculty, and we can engage students in this work in really meaningful ways. I think blurring the lines between research and teaching is one way that we can be innovative as faculty, and I'm proud of that part of my work. Students can get any information online, but it makes me feel good to connect students to my research because it offers a different experience than what happens in a lecture.
Community-engaged work is such a gift for faculty, and we can engage students in this work in really meaningful ways.
Before things reopened in Haiti, our team did some online interviews with community partners on the ground. There were two lessons that came out of that experience for me. In addition to COVID, there was a major fuel crisis at the time and a lot of unrest that made domestic travel difficult. To do our interviews, we had to arrange to bring our interviewee guest to a hotel that had stable internet and electricity. It sometimes didn't work, but often it did. That alone was amazing because it didn't seem possible at first. We saved a lot of carbon emissions that way—no flights!
It was also sometimes totally frustrating because people got stuck in traffic on their way to the interview, some didn't have money or access to fuel to travel to the interview location, or the internet just went down. It helped me realize that there is another layer of equity to all of these interactions with such socio-economic distance between places. Even when we're connecting virtually and some barriers are lowered, we have to think about who we have access to for research and who students will meet when going abroad. We have to be cognizant that equity is not a game of checking a box.
AM: What were some of the challenges you've encountered while developing these virtual methods for engagement, teaching, and research?
Steckley: One of the tensions for Global and International Studies experiential learning programs is that they have historically been based on the traditional model of sending young people overseas where they do something "good" and feel good about themselves. The reality is that the people who can take the opportunity to engage in higher education in Canada tend to skew white and wealthy. Those disparities trickle into the international learning opportunities, which skew even more heavily towards privileged groups because they tend to be student-funded.
In my e-volunteering course, I did research and collected data on the course and its students and found that it was a catch-basin for students from equity-seeking groups—students with a disability, a mental health concern, racialized, working-class students. I think part of my approach for the "Craft" course came out of trying to figure out a way to build justice into our international experiential learning requirements, because [the disparity] is not fair. My realization of that unfairness in my own program made me realize how systemic the problem is across Canada, where there are international experience degree requirements, and some students will not be able to afford them. It was painful to me to participate in that without challenging it and without finding other opportunities that would be just as good and meaningful for students.
I worry that moving out of COVID has increased a stigma against virtual work and virtual experiential learning in academia, and that will mean that we're not going to value students' work as much if they have a virtual internship instead of an in-person one. Now we're all being pushed back to in-person learning under the blanket statement that togetherness means physical togetherness and that learning is better when it's in person. I really question that concept. I fear that that's going to deepen the inequality for equity-seeking groups at universities.
I worry that moving out of COVID has increased a stigma against virtual work and virtual experiential learning in academia.
Another challenge for faculty members is that right now, there is no institutional recognition or credit for those kinds of undertakings, beyond awards. This is onerous in terms of time and labour—setting things up, working with the student, and working with the community partners. Many faculty can't do that, because of the work required and the lack of recognition. It ends up being a labour of love.
AM: What do you hope for international experience courses like yours going forward?
Steckley: I envisioned and created the "Craft" course as an immersive experience. We spent the whole day together, in a way to mimic short-term experiences where students go abroad and spend a lot of time together and with the instructor doing different activities. I fear that there's too much pressure to go back in person—and generally to do things as they have been done, and a course like mine would be stuck in a week-to-week, traditional lecture class format. That's one restriction that exists at a university, but there is a gap between faculty wanting to be innovative and the "business as usual" mindset that is enlivened now with the return to campus.
But if we don't innovate, adapt, change, grow, and learn as educators, we're dead at the door. If we're serious about equity-driven pedagogy, and climate justice on our campuses, we will have to be teaching the whole person, which means we need different options. Some students definitely will want to come in person, and the same is true for faculty. But others prefer to work online or in a hybrid format.
I'm a geographer by training, and one of the things that's important to me is figuring out how we can operationalize climate justice on campuses. I think that means that all of us in our programs should be trying to do whatever we can to reduce our carbon footprint. And if I, as a total non-artist and not very creative person, could organize this course on craft and do it the way I did with students who loved it, there's so much potential for other ways to use virtual learning that is going to really lower our carbon footprint. I think we should be pursuing those actively and meaningfully.
Marylynn Steckley is an Assistant Professor in the Bachelor of Global and International Studies program at Carleton University.
This interview was condensed and edited for clarity and length.