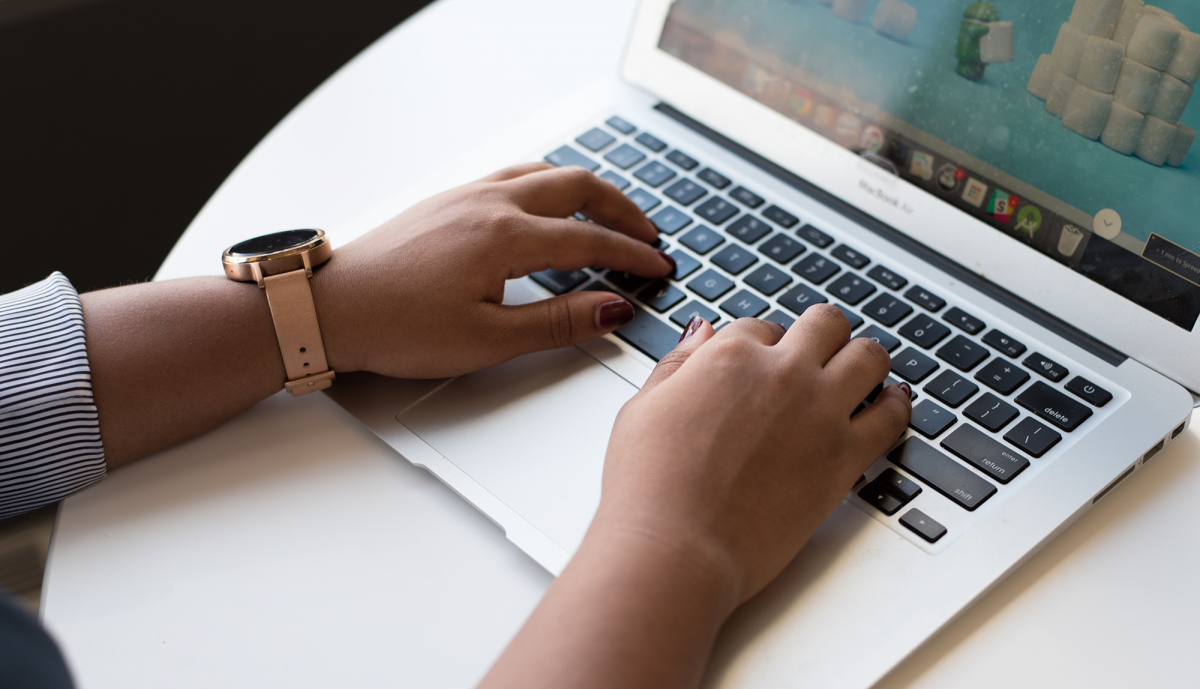 Content warning: This article includes discussions of intimate partner violence, sexual harassment, sexual abuse, and rape.
Introduction
As provincial and federal governments continue to ask Ontario residents to socially and physically distance in response to the COVID-19 public health crisis, people have been increasingly finding themselves in dangerous environments, both in-person and online, that have led to experiences of gender-based and sexual violence. With universities and colleges across the province announcing that the majority of fall classes will be delivered remotely rather than in-person, there may be a sense that faculty, staff, and administrators no longer need to prioritize efforts to eliminate these forms of violence. But this is not the case. As educators and educational researchers, we feel it is essential to draw attention to the ways in which gender-based and sexual violence will impact students, even as we shift to remote instruction for the fall semester.
Following the closure of universities and colleges across the province in March, and the shift to emergency remote teaching, many students unexpectedly found themselves forced to leave residences and rental accommodations, out of work, and cut off from support networks and care communities on campus. They were suddenly isolated and faced with hard choices about where to live, their financial security, and the completion of their postsecondary studies. As we continue to move through this pandemic, some will experience sorrow over those they have lost, grief at the absence of regular routines and interactions, and many will have unanswered questions about risks to the health of themselves and loved ones. This is the case for contract faculty, tenure-stream/tenured faculty, academic librarians, academic staff, and administrators as well. Everything has shifted. These changes will have significant mental health implications for many of us as we adjust to new life circumstances, alongside navigating teaching and learning environments that are drastically different than before the pandemic.
According to the Ontario Coalition of Rape Crisis Centres, since the beginning of the COVID-19 pandemic, the province's sexual violence hotlines have seen an increase in phone calls and there has been a rise in intimate partner violence, as well as concerns regarding access to services such as shelters and survivor supports. Public health crises, such as COVID-19, highlight and exacerbate existing inequities along the intersections of race, Indigeneity, gender, sexuality, gender identity, class, and ability. Communities that are already vulnerable due to structural inequities are more likely to become sick and die from COVID-19, and it is these communities that also experience the greatest negative impacts of related consequences, like loss of income and violence. These differential impacts are a result of systemic racism, ageism, classism, ableism, sexism, and heterosexism. The intensification of intimate partner violence, sexual violence, and stalking; police violence against Black communities; an increase in anti-Asian racism; the largest mass shooting in Canadian history; and the horrendous conditions in long-term care facilities for the aging are all symptoms of systems that are deeply inequitable. While discussing all of these connections is outside of the scope of this article, we encourage faculty, staff, and administrators within postsecondary institutions to take this broader context into account as courses and programming are shifted to remote modes of delivery.
As planning for the fall semester begins, we would specifically like to draw attention to the issue of gender-based and sexual violence facilitated by technology as it relates to teaching, learning, and remote instruction. The proliferation of remote or hybrid course delivery and virtual social gatherings provides unique challenges for addressing these forms of violence for the upcoming academic year. We argue that it is crucial that faculty, staff, and university administrators work with student representatives and survivors to continue to take account of the impacts of gender-based and sexual violence on students, even if we are not going be physically on campus this fall.
What is technology-facilitated violence?
While physical distancing may reduce some forms of sexual harassment, stalking, and sexual assault—such as physical touching and rape—sexual violence can and does occur through technologically-facilitated interactions. Additionally, not all experiences of violence are linked to other members of campus; students may be experiencing violence in their homes and communities, which also has an impact on their ability to learn.
There have been a number of recent reports which consider the prevalence and implications of gender-based and sexual violence on campus, and that specifically discuss technology-facilitated violence (TFV) on Ontario campuses. As described in 2019's Courage to Act report, gender-based violence is often used as an umbrella term that encompasses various forms of sexual violence, including online and TFV. The report defines gender-based violence as "the use and abuse of control over another person and is perpetrated against someone based on their gender expression, gender identity, or perceived gender." More specifically, the Ontario Undergraduate Student Alliance (OUSA) recently released a policy paper on the topic of gender-based and sexual violence that defines TFV as "a range of behaviours where digital technologies are used to facilitate both virtual and face-to-face sexuality based harms," and highlights the need for governments and postsecondary institutions to pay more attention to the ways that TFV impacts students. This form of violence can include behaviours such as online harassment that is sexual in nature or focused on gender identity and sexual orientation, cyberstalking or cyberbullying, image-based sexual exploitation, and the use of digital technology to coerce victims into unwanted sexual acts. As explained in the YWCA Canada's 2020 report Not Online. Not on Campus: "the impacts of experiencing technology-facilitated sexual violence are just as real and significant as the impacts from traditionally understood forms of sexual violence."
What is the connection between technology-facilitated violence and postsecondary students?
A recent Canadian study found that a staggering 84.3 per cent of Canadian undergraduate students self-identified as victims of TFV. While not all of this violence occurred within the context of their postsecondary studies, it is clear that TFV is a significant problem for students. Concerningly, the YWCA Canada's report highlights the growing issue of TFV on campus, concluding there is insufficient knowledge, resources, and training provided on the topic for faculty, staff, and administrators. Within Ontario, the results from the Ontario Government's Student Voices on Sexual Violence Survey provide additional evidence that online and TFV is experienced by postsecondary students throughout the province. For example, students were asked about their experiences receiving or seeing unwelcome sexual comments, rumours, jokes, or pictures by text, email, social media, or other electronic means. In total, close to 3,000 respondents said this had happened to them "often" or "very often" since the beginning of the academic school year. Groups more likely to experience this form of harassment were gender diverse students (including those who identify as trans and non-binary), students who identified as bisexual, Indigenous students, and students who identified as having a disability. These results highlight how crucial it is to understand TFV as connected to other forms marginalization such as racism, ableism, and transphobia. Not every student is equally affected by gender-based violence.
One of the most striking results from the survey is that almost half of stalking-related incidents (45 per cent) occurred online, by phone, by text, or through social media. Additionally, 12.4 per cent of respondents (over 3,000 students) indicated they experienced behaviours related to sexual assault in an online context, such as receiving coercive messages about engaging in sexual behaviours. This is why OUSA's report emphasizes the role that governments and institutions can play by investing in better understanding this form of violence. The report also identifies the need to provide specific education and supports to students in relation to TFV, including stronger provincial legislation that requires postsecondary institutions to work with students and local experts to create specific processes to respond to TFV.
Although the concept of TFV may appear novel to faculty and administrators in the context of the pandemic, students are intimately familiar with these forms of gender-based and sexual violence as they have been navigating these threats for years prior to this public health crisis. We can expect that TFV will persist, and likely intensify, as physical distancing measures continue into the fall semester.
For some students, sexual violence that was experienced on campus in the form of stalking and harassment may now shift to a virtual context. For others, the sudden shift to being home all the time has meant being in constant close proximity to abusers. Moreover, the shift to remote delivery has also meant a loss of campus communities and peer groups that provided support and friendship. Sexual violence resources at universities, such as counselling, that were previously available on campus in a private setting are no longer possible. Such services, if offered remotely, may not be safe to access in a home where students are living in close proximity to abusers or family members to whom the student does not wish to disclose their experiences. These experiences can lead to a heightened sense of anxiety, tension, and fear and can make it increasingly challenging for students to find the time or mental capacity to engage in their studies.
Moreover, the nature of gender-based and sexual violence has also shifted within the context of the pandemic. Sexual violence crisis centres are reporting abusive behaviour in domestic contexts where abusers use the threat of COVID-19 to further isolate survivors from their family, friends, and supportive communities. Abusive partners may withhold necessary items such as hand sanitizer, masks, medical cards, and information about insurance. Travel restrictions can impact a survivor's ability to create safety plans for themselves and their children, and survivors are also reporting a fear of seeking medical assistance, shelter services, or support from family members due to fear of infection. These conditions can make engaging in remote learning increasingly difficult for student survivors.
The prospect of thousands of faculty and hundreds of thousands of students engaging in online teaching and learning platforms—many for the first time—raises various concerns, particularly with regard to cyber safety and the uneven impacts this new mode of education will have on individual instructors and students. TFV can occur in the virtual classroom. There are a proliferation of reports that document the issue of trolling and "zoombombing" where remote events and remote lectures are taken over by people sharing explicit images, including sexual imagery and racial slurs. Further, there is evidence that students have shared pornographic images or videos during synchronous classes and sent sexually charged and violent private messages to individuals or groups of students. Within this context, we remain particularly concerned with the targeted harassment of marginalized instructors and students.
Similarly, it will be vitally important to consider the potential for TFV when planning virtual program orientations and beginning of the year social gatherings. As indicated by the 2018 SVSV report, campuses and campus-based gatherings were not safe spaces for many students before the pandemic, with 63.2 per cent of respondents indicating they had experienced sexual harassment, 23.7 per cent indicating they had experienced stalking, and 23 per cent indicating they had been sexually assaulted since the beginning of the academic year. A majority of these incidences occurred just before classes started in the fall semester and during the first six weeks of classes. Thus, orientation and social programming that occurs early in the semester to build community can also be a place where postsecondary staff and administrators need to consider the possibility of TFV.
In response to zoombombing and other occurrences, most universities and colleges have offered resources to instructors advising them on methods for securing Zoom sessions or other online teaching platforms. There have also been a number of new security measures introduced by platform companies to limit the possibility of unwanted disruptions. While such efforts have been somewhat helpful in protecting online learning environments against external disruption and trolling, there are still many gaps in identifying possibilities for harassing and violent behaviors on these platforms and the knowledge and training instructors should be receiving—particularly those who are new to online pedagogy. Further, university and college administrators have an obligation to ensure adequate security measures are in place to prevent such incidents on their virtual platforms for the upcoming semester.
What can postsecondary faculty, staff, and administrators do to help address technology-based violence?
Below are a few recommendations for what postsecondary faculty, staff, and administrators can do to help prepare for the potential for TFV within a context of remote instruction this fall. As an individual faculty member, instructor, teaching assistant, or academic librarian, if you are unsure whether the administration or institutional offices have developed the resources we suggest below, we encourage you to request that your faculty association or teaching assistant union discuss this with the university administration and make the information available to all members of your association or union:
Every effort must be made to ensure a small class size for online course offerings. Having a limited number of participants in a course allows the instructors to monitor activity and student interactions and flag any unsafe, inappropriate, or harassing behaviors.
Where possible, and especially for larger classes, instructors should have access to an assistant to help co-host synchronous sessions and monitor chat discussion, breakout rooms, and video backgrounds. This would allow the instructor to remain focused on delivering the course material, while simultaneously ensuring a safer learning environment for students. Educators may also consider offering asynchronistic learning opportunities to allow for students to engage in their coursework at a time and place that is safe while remote learning measures are in place.
As outlined above, students experiencing TFV or gender-based violence may not be able to participate in synchronous learning or turn on their videos during class time. Instructors can provide flexibility with respect to how students engage in remote participation, for example by making video optional, or by giving alternative assignments if students cannot attend during synchronous portions of the class. This allows students to make the best decisions for their personal situation without being penalized for not participating. Instructors may also consider sending students an anonymous questionnaire at the start of term to ask about scheduling and accessibility issues.
Given the move to remote teaching and the expertise and experience that students have with TFV, universities and colleges must:

review their sexual violence response policies in consultation with students;
work with student groups, student survivors, and representative unions to provide students and instructors with updated guidelines and procedures with a specific focus on TFV;
ensure that a diversity of student groups along the lines of race, gender identity, sexuality, and ability are represented in consultations given what we know about who is at the greatest risk of experiencing TFV;

In consultation with faculty, teaching assistant unions, and student representatives, guidelines should be provided to faculty and instructors on how to prevent and address TFV, how to respond to disclosures of TFV, and what university and community resources are available to students and faculty if they encounter TFV. Central to these guidelines is to highlight that student survivors of TFV (and other forms of violence) should be believed and must remain as the central decision-makers regarding how best to respond to violence they have experienced. Ask survivors directly what types of supports they need and what will keep them safe.
Sexual violence prevention and response offices and/or other responsible offices on campus should provide students and instructors with detailed information on how to access supports remotely, including community services (such as the local sexual assault centres) and academic accommodations. Faculty members should include information on how to access university and community supports and the university policy on sexual violence in multiple places in their remote course materials, including course syllabi, as a standalone resource on the landing page of the course management system, and as a highlight in communications with students. It is important to have this information displayed in as many different areas as possible within the virtual classroom environment to ensure the resources are easy to access for students.
Additional resources
If you are interested in learning more about technology-facilitated violence, we invite you to explore the following resources:
Jordyn Perreault-Laird is the Interim Special Projects Coordinator at the Ontario Confederation of University Faculty Associations (OCUFA), Mina Rajabi Paak is a Policy Analyst, Community and Government Relations at OCUFA, and Rebecca Godderis is an Associate Professor in the Department of Community Health and the Social and Environmental Justice Program at Wilfrid Laurier University.
Acknowledgement: The authors would like to thank our colleagues at the Sexual Assault Centre of Brant for their insightful feedback on a draft of this article.