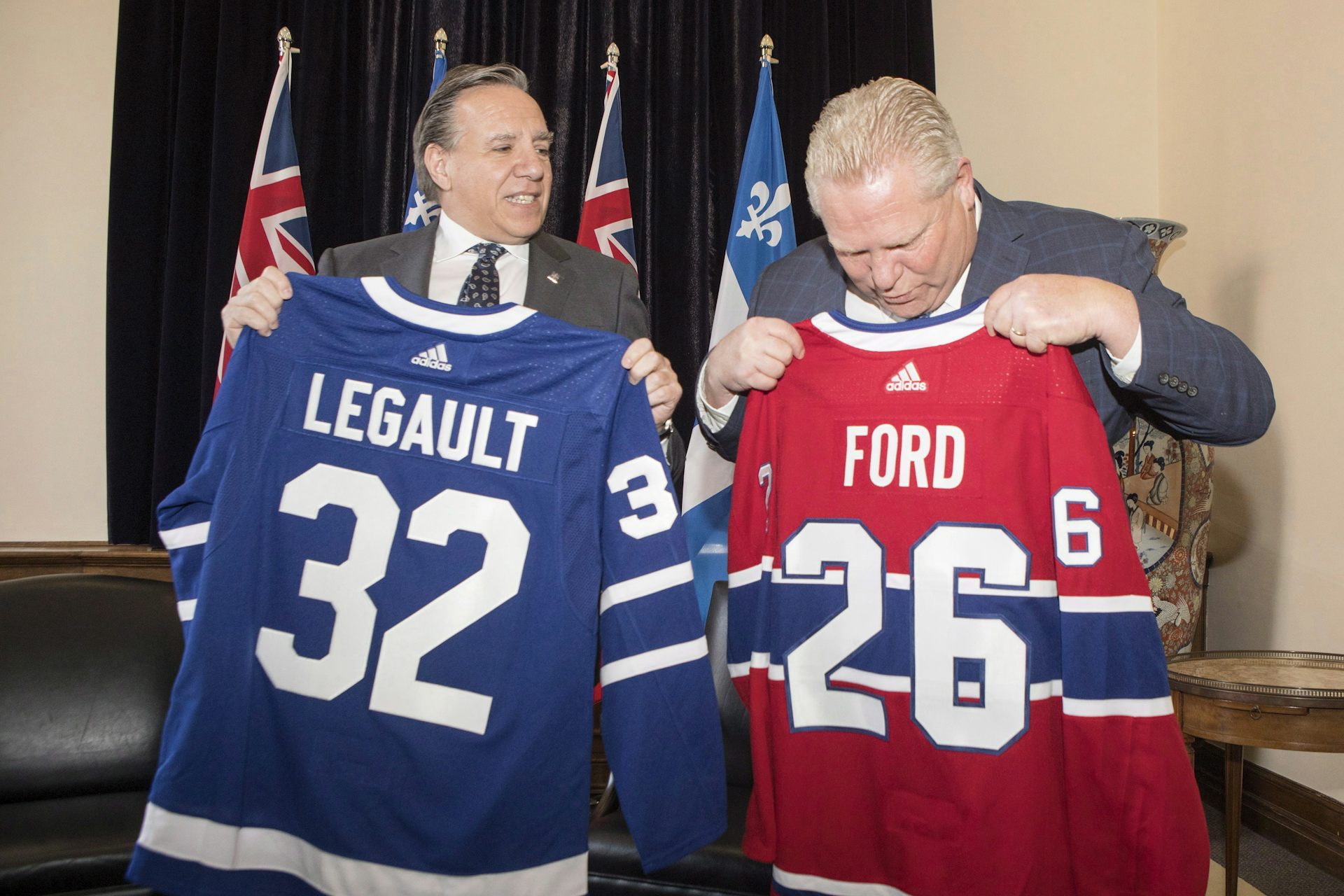 Don't get me wrong: It's always nice to see folks in Ontario and the rest of English-speaking Canada say a few words in support of the English-speaking minority here in Québec.
But there are far more endangered, far more precarious, French-speaking minorities in Ontario, New Brunswick, Saskatchewan and all nine majority-English provinces. In fact, those minority groups — English-speaking in Québec and French-speaking in the rest of Canada — are what make this country what it is.
There is a huge amount of work still to do on recognizing Indigenous rights and fostering Indigenous languages, of course. Important work is happening on that front, though the country has a long way to go. Maybe it's time to declare Indigenous languages to be official languages.
In the meantime, however, it's worth protecting the minority official language communities. But to read leading English-Canadian media, you would think that only one of those communities — Québec's anglophones — were under threat.
Take the Globe and Mail, the country's national newspaper. When Ontario Premier Doug Ford recently slashed services to Ontario francophones and axed plans for the province's first French-language university, the Globe ran a total of five articles by Nov. 21, according to a search of the Canadian Newsstream database.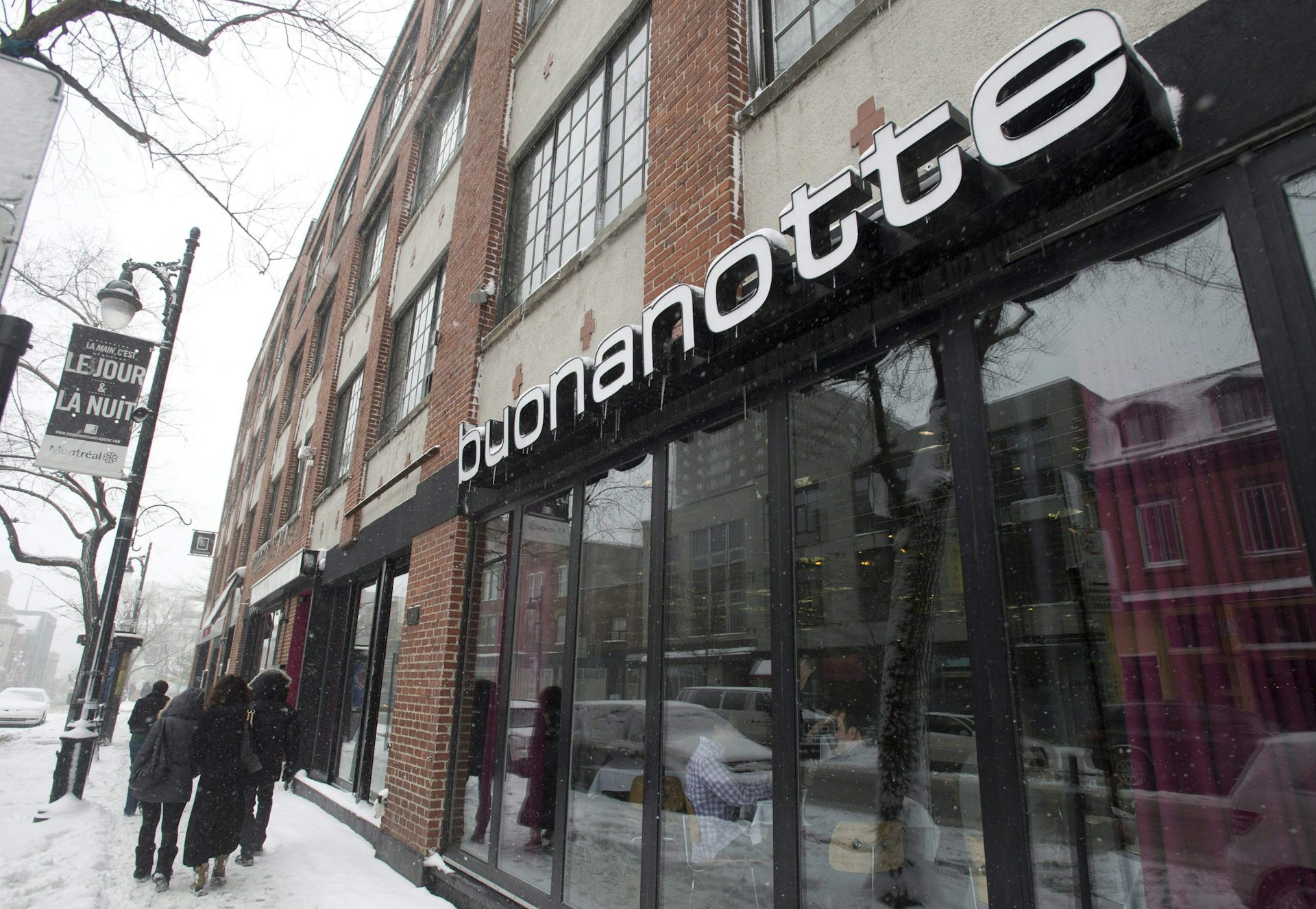 As La Presse columnist Patrick Lagacé wrote — in English – that's barely a fraction of the coverage given to the silliness of the "pastagate" story in 2013, in which an inspector from Québec's French-language watchdog criticized the use of the word "pasta" in a Montréal restaurant (the watchdog quickly backed down and changed its rules). Canadian Newsstream finds 12 articles in the Globe on "pastagate."
The Globe also issued a stern editorial against a Parti Québécois motion in Québec's National Assembly that criticized the ubiquitous greeting "bonjour-hi."
The motion was misplaced, but was non-binding and has changed nothing. Was it really — as the Globe editorialized — a call for the word "hi" to be "killed with fire, its ashes buried in lye and the location forgotten?"
One op-ed in support of Ford's cuts
This sort of hyperbole is too common in the English-Canadian press. The Globe has so far issued no editorials against the Ford cuts to francophone services — though it did run an opinion piece in support of Ford's move written by the president of Trent University.
The Globe, of course, should not be singled out. A Postmedia editorial published in the Ottawa Citizen and other newspapers, called the loss of the position of French Language Services Commissioner "unfortunate" in the eighth paragraph of a nine-paragraph editorial.
Otherwise, the newspaper database finds no editorial comment of any sort — let alone the sort of scathing denunciation that descends when Québec's language laws make headlines in English. "Pastagate" was mentioned 311 times in the Canadian Newsstream index in 2013, the year it made headlines; Ontario francophone services rate 96 mentions since Ford's cuts were announced.
In some ways, Québec language policy serves as an "external enemy" for English-speaking media. Mocking the periodic outbreaks of Québec language-law foolishness sells papers — or in digital terms, poking fun at pastagate is great clickbait. Criticizing the powerful in Ontario when they attack minorities does not produce the same results.
Québec's anglophone community has chided Ford. The English-language Montreal Gazette criticized the francophone services cuts. The Townshippers' Association, a group of anglophones in the Eastern Townships region of Québec south of Montréal, pointed out that the cuts were "a significant setback for the development and vitality not only of Franco-Ontarians, but for minority language communities across the country as well."
Anglophone universities in Québec
Let's not forget, however, that Québec's anglophone community has spawned three universities, and that the Québec government has made no moves to shut down these minority-language universities — in fact, a revision to Québec's university funding formula this year helped Bishop's University in the Eastern Townships, where I teach history, more than any other institution in Québec.
Outside Québec, there is only one full French-language university, in Moncton, N.B. (A few French-language colleges exist inside English-language universities or in affiliation with colleges, and there are a handful of bilingual institutions.)
Québec's anglophones have fought to protect their institutions. When the previous government led by Philippe Couillard announced plans to amalgamate school boards, the English-speaking community mobilized to save English-language school boards, successfully. It may need to fight the same battle in the face of renewed plans by the new government under François Legault to shutter local school boards.
Protecting recent gains
Given this history, it's no surprise that the Townshippers' Association announced its "solidarity with our French-speaking counterparts in Ontario" as they mobilize to defend their own institutions and protect recent gains.
The Ford government's cuts are not primarily about money, as a recent article by French-speaking university professors points out. Fiscal arguments are a "smokescreen" for a rejection of the very concept of minority rights. (To its credit, the Globe reprinted a translated version on Nov. 21.)
This is part of a renewed attack on the French in Canada by the rising populist right, exemplified by Ford's Ontario government and the New Brunswick's People's Alliance, which props up the incoming New Brunswick Conservative government.
Anti-Francophone sentiment is nothing new in Canada, as University of Guelph historian Matthew Hayday has written.
But it seems to be on the rise — and that will only empower those in Québec, chastened by recent declines in their public support, who might want to crack down on the anglophone minority.

David Webster, Associate Professor of History, Bishop's University
This article is republished from The Conversation under a Creative Commons license. Read the original article.